YouTube Creators
Make money, promote relevant branded content
Monetize Your Audience
You can easily monetize your YouTube, Facebook and Twitter audience with Sponsify. Your revenue depends on your channel's reach which is calculated by our platform automagically.
Promote Relevant Brands
You will only promote those advertising offers which are highly relevant to your channel.
Increase Audience Reach
Sponsify also helps your channel to gain new subscribers by cross promoting your channel across its partner channels on YouTube.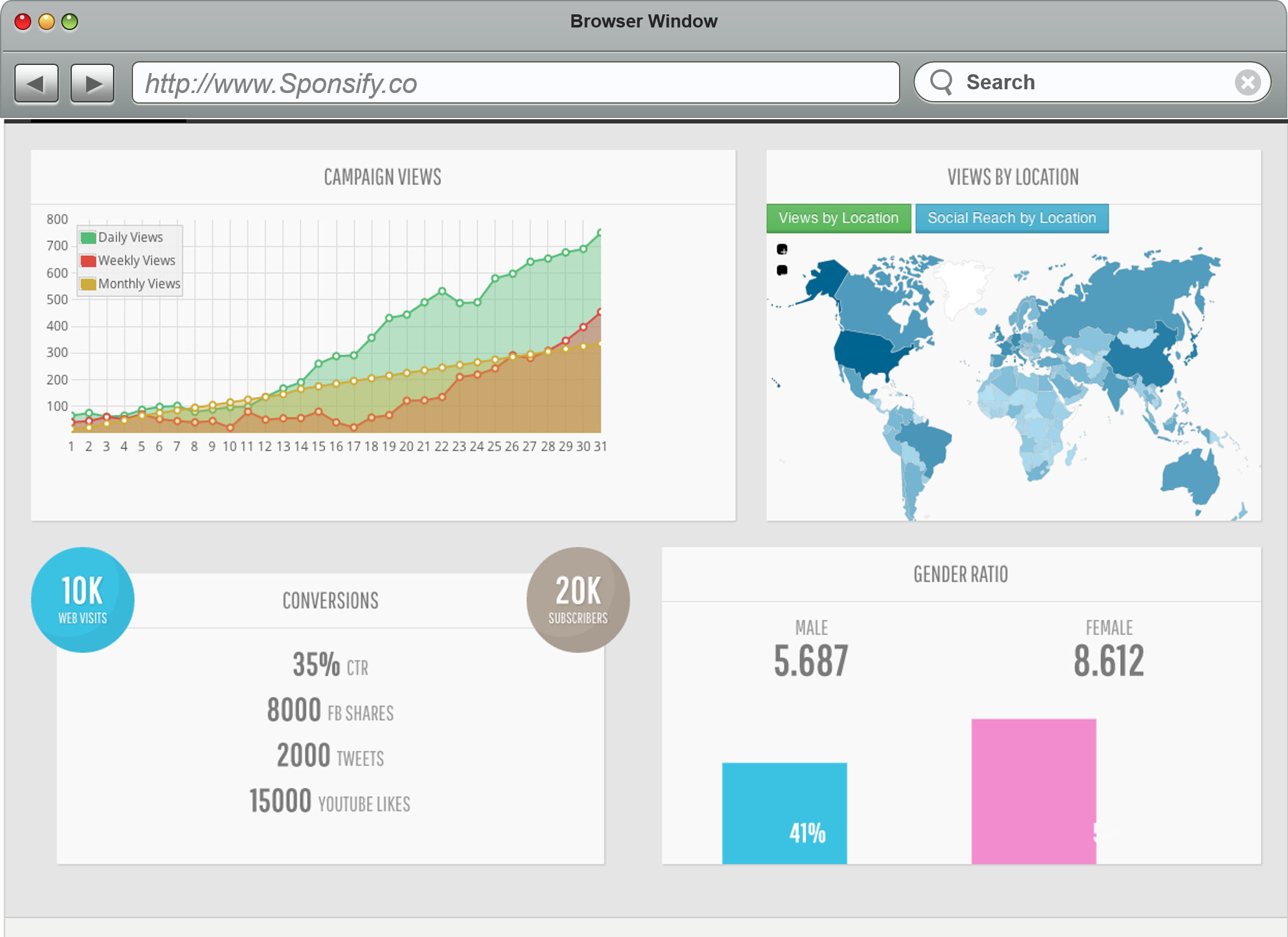 How it works?
It works automagically
1. Define Your Campaign Goals
Choose your campaign type, define your goals and leave the rest to us.
2. Select Channels
You can either select relevant YouTube channels by yourself by using targeting filters or you can let Sponsify choose relevant channels for you.
3. Get Results
As soon as your campaign is live, you will start receiving real-time analytics for your campaign.
What others are thinking about Sponsify?
I just found this start-up called @Sponsify . Connecting content creators with eager sponsors. Brilliant, absolutely brilliant!

— Aaron Davis (@aarondavis828) November 18, 2013